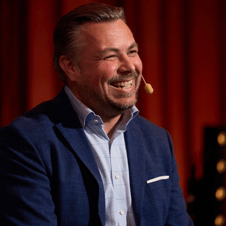 Markus Lassfolk
Vice President Incident Response – Incident Response (CSIRT)
Markus is not anything like the average Vice President, he's very hands on and very technical and far from a paper pusher. His background as a Microsoft Most Valuable Professional (MVP) shows his deep technical skills which are often utilized in Cyber Security incidents or when someone utters "Markus, you will never be able to solve this problem..." 

He loves to clear his brain either by using his Mountain-bike (for the fellow MTB nerds who like to know, Specialized S-Works Stumpjumper), playing various computer games with co-workers and play EVE Online. Though some evil people could claim he's probably spending more time with the programming API in EVE Online than actually logged in playing the game... and they are most likely right! 
Loves gadgets, technology and never stops learning new stuff!