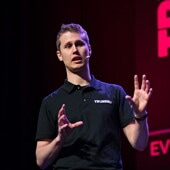 Rasmus Grönlund
Cyber Security Consultant – Incident Response (CSIRT)
Rasmus is one of the Forensic Leads in the Truesec CSIRT (Cybersecurity Incident Response Team). In the event of a cyber attack, you'll find Rasmus at the forefront of the forensic investigation, collecting and analyzing evidence. Analyze data to figure out what happened, how it happened, and determining what needs to be done to prevent further damage.
In addition to forensics, he also works with threat intelligence, offensive security testing and security monitoring as well as develops tools and processes for the many challenges at hand.
Possessing deep insight into the threat landscape, techniques, and threat actors' behaviors, Rasmus is a highly valued contributor to the cyber community, frequently sharing his knowledge. He is a top-rated speaker and presenter, educating others about incident response, forensics, threat intelligence, enterprise security, and monitor and response capabilities.