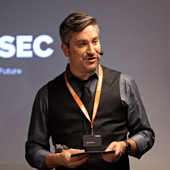 Petter Fahlström
COO – Detect & Disarm (SOC)
I have 25 years of experience from various service delivery organizations on both the supplier and provider sides. From a platform of coding and developing, I have since been active in solution design, project management and delivery management - operational as well as head of.
As COO of Truesec Detect, I am tasked with "getting shit done" in one of the most fast paced environments I've ever had the pleasure of being a part of.
I joined Truesec to be part of a truly purpose driven organization - to make a difference in the world. I work alongside amazing professionals and I urge anyone with a wish to be in the forefront as a power of good to consider joining us!