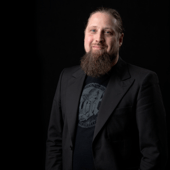 Magnus Gruvstedt
Incident Response Manager – Incident Response (CSIRT)
Magnus Is an experienced Incident Response Manager with a background as a Cyber Security consultant, solution- and enterprise architect. 
He has a natural ability to map, document and translate business processes, legal & regulatory requirements, capabilities, and information needs to requirements and solutions. His strength is combining business- and IT expertise with cyber security expertise to identify and design needs for change and solutions to match identified needs to help securing the organization and its assets.
As a person Magnus is innovative, analytic, driven and committed with a high capacity for delivery.
Magnus main areas of focus are:
Incident Response
Cyber security architecture and management
Cyber security frameworks (such as ISO27000 and NIST CSF)
Governance of cyber security
Applicable laws and regulations