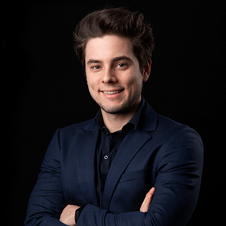 Scola Carlo Alberto
Cyber Security Consultant – Offensive Security
Carlo Alberto is a cybersecurity expert with a strong focus on web application security, complex network infrastructure penetration testing (Windows/Linux) as well as red teaming and, occasionally, threat hunting. 
Carlo helps customers defend and secure their environment by doing extensive and thorough security assessments and penetration tests. He likes to share the acquired knowledge with colleagues and with the Internet.
When he needs a break, Carlo is crazy for photography, road trips, outdoor sports and activities like snowboarding, sky diving, hiking, MTB and indefinite other things.