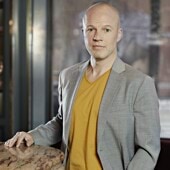 Johan Lindfors
Chief Innovation Officer – Secure Development
Johan has been working with development in common, and on the Microsoft ecosystem in particular, since the early days and is often seen speaking about a wide spread of technologies at various events. His focus and experience with secure development practices and processes keeps him engaged with customers, educating developers and teams on how to write secure code, behave maturely from a security perspective and how to become more efficient and quality focused.
Johan also participated in the Microsoft Regional Director program thanks to his experience in cross platform client development and prior customer and speaking engagements.
On his spare time he spends his time running trail, intervals and marathons. He also teaches karate in a local club in Vallentuna. Johan also enjoys movies, reading, gaming and playing the guitar.