Incident Response (CSIRT)
·
München
·
Hybrid Remote
Digital Forensic Incident Responder (DFIR)
Join our mission towards a safe digital future
Möchtest du beim Schutz unserer Gesellschaft vor Cyber-Bedrohungen an vorderster Front stehen? 

Wir suchen eine:n Digital Forensic Incident Responder als Unterstützung unseres hochprofessionellen und passionierten Cyber Security Incident Response Team (CSIRT).   


Über uns 
2005 gegründet ist TRUESEC von Beginn an ein rein auf IT-Sicherheit spezialisiertes Unternehmen mit einem einzigen Ziel:

Die Erhöhung von Sicherheit und Resilienz in einer immer stärker digitalisierten Welt.  

Im Laufe der Jahre haben wir uns international einen hervorragenden Ruf erarbeitet und kooperieren im Kampf gegen Cyberkriminalität eng mit Sicherheits- und Strafverfolgungsbehörden auf der ganzen Welt. 

Von der Schaffung sicherer IT-Systeme und Organisationen, über die Vorhersage und Abwehr von Angriffen bis zur Bekämpfung akuter Cyberattacken und Wiederherstellung kompromittierter Systeme - mit unserem Team an passionierten Spezialist:innen decken wir das gesamte Spektrum der Cybersicherheit ab.
Heute beschäftigen wir rund 300 Mitarbeiter in Schweden, Dänemark, Finnland und den USA und bauen jetzt ein Expertenteam in Deutschland auf, speziell für die Bedürfnisse unserer Kunden in der DACH-Region.   
CSIRT (Cybersecurity Incident Response Team)  
Unser Cybersecurity Incident Response Team (CSIRT) hat einige der größten und komplexesten Cybersicherheitsvorfälle in Europa erfolgreich gelöst und zahlreiche Unternehmen und Organisationen weltweit vor anhaltenden Schäden durch Cyberattacken  bewahrt und eine schnelle Wiederaufnahme der regulären Geschäftstätigkeit sichergestellt. 
Unser Team passionierter Expert:innen für Forensik, komplexe Infrastruktur und Incident Response arbeitet unermüdlich daran, die schwierigsten technischen Herausforderungen schnell und nachhaltig zu meistern, indem es Bedrohungen abwehrt und akute Angriffe bekämpft, kompromittierte Systeme wiederherstellt und erneute Angriffe unterbindet.  

Deine Rolle: Digital Forensic Incident Responder (DFIR)    
Als Digital Forensic Incident Responder (DFIR) bist du Teil von TRUESECs europäischen Incident Response Team (CSIRT) und arbeitest mit einigen der weltweit angesehensten Spezialist:innen im Bereich IT-Sicherheit zusammen.   

Im Falle von Cyberattacken bist du verantwortlich für die Sammlung und forensische Analyse datei-, speicher- und netzwerkbezogener Informationen und Protokolldateien, mit dem Ziel, mögliche Hintertüren für Folgeangriffe zu identifizieren und zu schließen, 
Datenexfiltration aufzuspüren und Beweise für die strafrechtliche Verfolgung und Überführung von Angreifern sicherzustellen.   
Dein Profil 
Du vereinst eine gründliche und organisierte Arbeitsweise mit einer analytischen und lösungsorientierten Denkweise. Du verfügst über fundiertes Wissen zu IT-Infrastrukturen in Unternehmen sowie auch zur Vorgehensweise von Cyberkriminellen. Mehrjährige Erfahrung im Bereich der präventiven IT-Sicherheit, wie Penetrationstests, Red Teaming oder Unternehmenssicherheit sehen wir als förderlich für deinen Erfolg in unserer Firma an. Du schätzt die Arbeit in einem Team von Expert:innen, mit gegenseitiger Unterstützung und der gemeinsamen Meisterung von Herausforderungen.   
Erforderliche Fähigkeiten:  
• Analytische Denkweise  
• Programmierkenntnisse  
• Enterprise-IT-Verständnis  
• Berichterstellung  
• Hervorragendes Englisch in Wort und Schrift  
• Hervorragendes Deutsch in Wort und Schrift  
• Starke(r) Problemlöser:in 
• Lösungsorientierte Denkweise  
Vorteilhaft:  
• Speicher- und Festplattenanalyse  
• Linux/AWS/Azure/Google Cloud  
Denkweise und Antrieb  
• Lösungsorientierte Denkweise  
Bei TRUESEC stehst du an vorderster Front im Kampf gegen Cyberkriminalität und hast die Gelegenheit, aktiv und nachhaltig eine sichere digitale Zukunft zu gestalten.  
Als Mitglied unseres deutschen Kernteams hast du die Chance, maßgeblich an der organisatorischen, kommerziellen und strategischen Entwicklung von TRUESEC Deutschland mitzuwirken und unsere Angebote für Kunden in der DACH-Region weiterzuentwickeln.

Haben wir dein Interesse geweckt? Dann freuen wir uns darauf, dich kennenzulernen! 
Department

Locations

Remote status

Hybrid Remote

Employment type

Full-time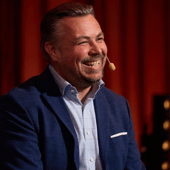 Contact
Markus Lassfolk
Vice President Incident Response – Incident Response (CSIRT)
Why Truesec?
Grow Your Career and Passion

All our employees play an essential part in our mission towards a safe digital future. As your employer, we want to make the most out of your talents. It doesn't matter where you start with us, there are many ways to develop your career. With the right drive and passion, you'll find endless possibilities and get to learn from some of the best in their field.

Technically Independent

We stay true to our core by being technically independent. We only recommend our conclusion of the best possible solution – nothing more, nothing less.

Great Perks

At Truesec, you'll enjoy substantial benefits in combination with the spirit of a scale-up. In addition, you'll have unlimited opportunities to excel professionally and have some great perks while doing the things you love.

Be Part of a Great Journey

Besides preventing cyber attacks and building your career, you will be part of a unique journey and make the world a little bit better and safer each day. You'll be at the frontline fighting cybercrime, instead of reading about them in the news.
Our Truesec Culture
For us, it's not just a job; it's so much more. Truesec is where tech and purpose align, and we work tirelessly every day to help our customers defend their most valuable data assets. We support, challenge, and help each other, and you'll get to learn from some of the best in their field.

At Truesec, you'll have opportunities to excel professionally in a welcoming culture based on trust, expertise, collaboration, and sharing knowledge. If you truly want to make a difference while doing the things you love, this is the place for you.
About Truesec
As a global cybersecurity company, we're proud to be at the forefront of protecting organizations and our society against cyber threats. Our purpose has been clear since day one: Creating safety and sustainability in a digital world by preventing cyber breach and minimizing impact.
We never cease to challenge and reinvent ourselves to stay ahead of cybercriminals and find the best solution for our customers. Over the years, we've earned the trust of organizations worldwide and gained the reputation of a reliable partner. Today, we welcome any collaboration that supports our vision towards a safe digital future.
Incident Response (CSIRT)
·
München
·
Hybrid Remote
Digital Forensic Incident Responder (DFIR)
Join our mission towards a safe digital future
Loading application form
Already working at Truesec?
Let's recruit together and find your next colleague.