Core Functions
·
Stockholm
·
Hybrid Remote
Global Marketing Manager
Join our mission towards a safe digital future
Vill du ligga i framkant när det gäller att skydda vårt samhälle mot cyberhot? Vi letar efter en Global Marketing Manager för att samarbeta med det mest dedikerade teamet av marknadsspecialister.   

Plats: Stockholm, Sverige 
Om Truesec – ett ledande cybersäkerhetsföretag   
Truesec Group är sedan 2005 en väletablerad cybersäkerhetspartner till många företag och organisationer och är under stark expansion i Sverige, USA och ett flertal marknader i Europa. Vårt syfte är att förhindra dataintrång och minimera skada när organisationer väl drabbas av en cyberattack. Vi säkerställer att verksamheter kan återgå till normal drift på kortast möjliga tid – 24/7, året runt.

Unde åren har vi fått förtroende från organisationer över hela världen och ett starkt internationellt rykte. Vårt team består av dedikerade specialister som täcker hela spektrumet av cybersäkerhet. 
Truesec Group har en finansiellt stark och engagerad ägarpartner i IK Partners. 2021 omsatte verksamheten 250 mkr med förutsättningar för god tillväxt framåt, i och utanför Sverige. Idag är vi över 250 Truesec-anställda och i takt med att cyberbrottsligheten växer måste vi växa. För att stödja det målet letar vi nu efter en Global Marketing Manager.  
Marknadsavdelningen 
Marknadsteamets uppdrag är att positionera Truesec som en ledande cyberpartner på våra marknader och driva vår vision – A Safe Digital Future.
Marknadsfunktionen är motorn för fortsatt utveckling av vår marknadsposition genom aktiviteter och engagemang, där en av de viktigaste uppgifterna är leadsgenerering med fokus på digitala kanaler. Marknadsteamet består av fem seniora medarbetare som arbetar med ett internationellt fokus och tillsammans omsätter marknadsstrategi till konkreta marknadsaktiviteter i Sverige, USA och Europa.   
Om rollen 

Du kommer att leda och stötta ett engagerat team och tillsammans med dem ta ansvar för ett starkt varumärke med målet att skydda verksamheter från dataintrång genom vår expertis.
I rollen ingår utveckling av marknadsstrategi, budget, uppföljning och utvärdering av resultat. Rapporterar gör du till vår Managing Director då marknad och sälj har nära samverkan och med samma fokus. Du kommer även samarbeta nära med People & Culture-teamet för att attrahera än fler talanger till Truesec.  
Tillsammans med teamet kommer du att arbeta med: 
• Ansvar för Truesecs globala marknadsstrategi och budget. 
• Vidareutveckling av kommunikationsplattformen och vår varumärkespositionering. 
• Skapa kännedom om Truesecs erbjudanden och utveckling. 
• CRM och Marketing Automation (insyn i HubSpot som verktyg). 
• Strategi och vidareutveckling av webb, sociala kanaler och content. 
• Vidareutveckla och stärka intern kommunikation. 
• Ledning och operativ styrning av SEO/SEM. 
• Styrning av leadsgenererande och varumärkesbyggande aktiviteter som event mm. 
• Partner-samarbeten där strategi såväl som operativt arbete ingår. 
• Vidareutveckla och styra tjänstemarknadsföring med säljstödjande material. 

Vem är du?
Du har intresse för cyber- och it-säkerhet och ser värdet och kraften i ett expertbolag. Sannolikt kommer du från en kunskapsintensiv bransch inom B2B där du byggt förtroendeaffärer.  
Du har strategisk förmåga inom marknadsföring från verksamheter där digitalisering är central för att utveckla affären och förmågan att tänka strategi till praktik. Du har passion för marknadsföring och förstår hur man nyttjar kraften från digitala kanaler för att driva leads. Du kan även visa på hur ditt marknadsföringsarbete har haft en positiv effekt på försäljning och varumärke.
Vi söker dig som är en trygg, prestigelös ledare med mycket hjärta, och som vill se andra individer utvecklas i sin roll. Du har flera års erfarenhet av både resultat- och personalansvar, har ett starkt eget driv, mod och sinne för att utveckla affärer genom kommunikation.  Framför allt så delar du vår vision att förbättra samhället och göra det säkrare. 
Följ med på vår resa mot en säker digital framtid

På Truesec stöttar, utmanar och hjälper vi varandra. Här har du möjlighet att växa i en välkomnande kultur som grundas i förtroende för varandra, genom expertis, samarbete och kunskapsutbyte. Vår kultur är öppen, uppmuntrande, inspirerande och kreativ, med en genomgående stor passion för IT-säkerhet. 
Om du verkligen vill göra skillnad är det här platsen för dig! 
Department

Role

Marketing

Locations

Remote status

Hybrid Remote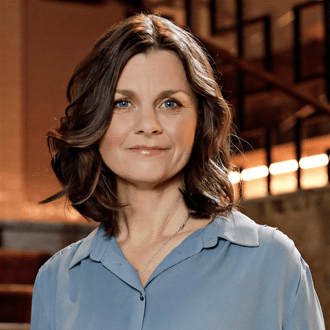 Why Truesec?
Grow Your Career and Passion

All our employees play an essential part in our mission towards a safe digital future. As your employer, we want to make the most out of your talents. It doesn't matter where you start with us, there are many ways to develop your career. With the right drive and passion, you'll find endless possibilities and get to learn from some of the best in their field.

Technically Independent

We stay true to our core by being technically independent. We only recommend our conclusion of the best possible solution – nothing more, nothing less.

Great Perks

At Truesec, you'll enjoy substantial benefits in combination with the spirit of a scale-up. In addition, you'll have unlimited opportunities to excel professionally and have some great perks while doing the things you love.

Be Part of a Great Journey

Besides preventing cyber attacks and building your career, you will be part of a unique journey and make the world a little bit better and safer each day. You'll be at the frontline fighting cybercrime, instead of reading about them in the news.
Our Truesec Culture
For us, it's not just a job; it's so much more. Truesec is where tech and purpose align, and we work tirelessly every day to help our customers defend their most valuable data assets. We support, challenge, and help each other, and you'll get to learn from some of the best in their field.

At Truesec, you'll have opportunities to excel professionally in a welcoming culture based on trust, expertise, collaboration, and sharing knowledge. If you truly want to make a difference while doing the things you love, this is the place for you.
About Truesec
As a global cybersecurity company, we're proud to be at the forefront of protecting organizations and our society against cyber threats. Our purpose has been clear since day one: Creating safety and sustainability in a digital world by preventing cyber breach and minimizing impact.
We never cease to challenge and reinvent ourselves to stay ahead of cybercriminals and find the best solution for our customers. Over the years, we've earned the trust of organizations worldwide and gained the reputation of a reliable partner. Today, we welcome any collaboration that supports our vision towards a safe digital future.
Core Functions
·
Stockholm
·
Hybrid Remote
Global Marketing Manager
Join our mission towards a safe digital future
Loading application form
Already working at Truesec?
Let's recruit together and find your next colleague.